St Patricks Cathedral:
A Must for Tourists and Residents
A visit to New York City is not complete without a trip to St Patricks Cathedral. This is one attraction you won't want to miss! Take time to savor the energy, quiet, magnificence, and architecture of this gem. You do NOT have to be a religious person, or belong to the Roman Catholic faith to appreciate and enjoy the cathedral's breathtaking architecture and artwork. Where else will you find a great organ with 7855 pipes? A cathedral with 19 bells? A Pieta that is three times larger than the Pieta in St. Peter's, Rome?
---
HISTORY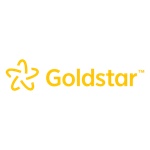 Saint Patrick's Cathedral is the seat of the Roman Catholic archbishop of New York. Decorated in the neo-gothic style, its cornerstone was laid in 1858 and its doors first opened to the public in 1879. It can accommodate 2,200 people. You'll see beautiful stained glass windows, wood and marble sculptures, and amazing altars( the St. Michael and St Louis alters are from the world famous Tiffany& Co.). It features one of the most beautiful Christmas eve services in the city.
Don't miss the crypt located underneath the high altar where many important Catholic figures are entombed including John Joseph O'Connor, Terence Cooke, and Francis Spellman. It has also provided final/memorial services for many famous people such as Babe Ruth, Roger Maris, Billy Martin, Andy Warhol, author William F. Buckley, Jr. and Joe DiMaggio.
James Renwick, the Cathedral's architect, came from a family of engineers. Although he graduated from Columbia University with a degree in engineering, he never formally studied architecture. He also designed Grace Church, the New York Public Library, the façade of the New York Stock Exchange to name a few. Click here to read more about the Cathedral's fascinating history.
---
---
TAKE A FREE TOUR!
Taking a tour of St. Patrick's is a wonderful opportunity to learn about the architecture, history and spirit of this great Cathedral. All tours are free of charge. Click here for details on free tours.
---
FREE CONCERTS
St Patricks Cathedral offers a wonderful concert series. Click here for a listing of future concerts.
---
---
WHEN IS IT OPEN?
The Cathedral is open 365 days a year, from 6:30 am – 8:45 pm.
---
WHERE IS IT LOCATED?
St Patricks Cathedral is located at 460 Madison Avenue, between 50th and 51st Streets in Manhattan.New York City. It's telephone number is 212 753 2261.
---
---
Leave St Patricks Cathedral, Go to Home Page
Go to Sitemap